Polished Brass & Waterford Crystal Chandelier-Hospitality Collection- Rare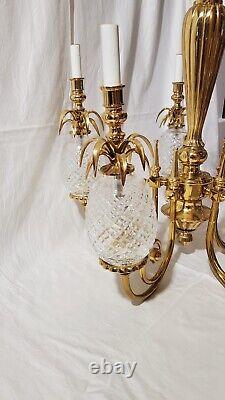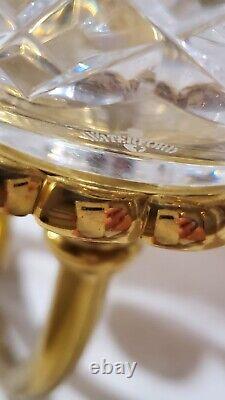 Waterford Crystal Hospitality 5 Arm Polished Brass & Crystal Chandelier. Waterford chandeliers create a stunning diffusion of light and color that transform residential interior spaces into classy gathering spaces. These are photos of the actual chandelier and I can provide more if requested.
Crystal Pineapples are in perfect condition and the brass looks fantastic. This beautiful chandelier measures 28"H x 23"W and weighs about 35 pounds. Please see the photo of it lit up. It is rare to have a Waterford Hospitality Collection chandelier in such great condition and offered for sale. Note- The top link in the chain is slightly bent and scuffed.